Food insecurity in the United States is a result of poverty, low wages, and racist social and economic arrangements that leave people without the means to adequately feed themselves.
 The older adult population we primarily serve are people who have worked hard all their lives, but who have been excluded from the higher paying jobs with pensions. Most live entirely on Social Security with no other retirement benefits. Due to generations of discrimination in education, hiring, and housing they have no savings to cushion their golden years.
The older adult low-income population wishing to remain independent as they age, or without family support, are limited to subsidized housing. They must stretch their budget, sometimes sacrificing adequate nutrition to make ends meet. End Hunger Durham is aware of 18 such locations, 7 of which are operated by Durham Housing Authority.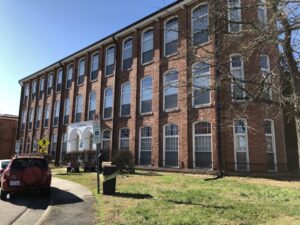 The  buildings are generally neglected, left without adequate maintenance, understaffed, and sometimes plagued with pests and rodents. Some are in high crime areas, They are minimally landscaped and absent of color and décor.
 Many policy changes are needed to address the array of injustices that lead to tarnished golden years for our older population. For the near term, there are improvements in access to SNAP and higher funding that could help them afford healthy food.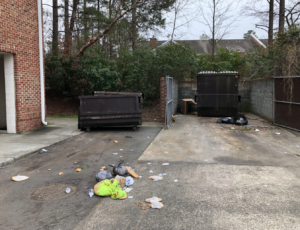 We join with residents to engage Durham Housing Authority. EHD works with Legal Aid of Durham to address situations of housing disrepair and neglect. We also engage with Durham Housing Authority to help residents receive just attention to the needs of their communities.
Priority policy efforts for End Hunger Durham
Advocacy to extend USDA's nationwide waiver authority 
At the start of the COVID-19 pandemic, Congress gave the U.S. Department of Agriculture (USDA) the authority to issue nationwide child nutrition waivers to address access and operational challenges created by the pandemic, allowing school nutrition programs, local government agencies, and nonprofit organizations to adapt as necessary to changes such as school closures and virtual learning. Without these waivers, the child nutrition programs would not have been able to adequately respond to the fallout from COVID-19. The authority to provide a nationwide waiver in response to the pandemic has only been extended to June 30, 2022 and waivers cannot be provided beyond the 2021-2022 school year (which the statute defines as ending each year on June 30). This arbitrary deadline means that summer meal programs this summer will not be able to operate under the same program rules through the entire summer.
End Hunger Durham has joined with other local, state, and national organizations to ask Congress to further extend USDA's nationwide waiver authority to September 30, 2022 in recognition of the ongoing pandemic, the continuing school closures and the need for flexibility to meet the needs of students. End Hunger Durham has signed on to a national sign-on letter and has met with lawmakers to advocate for this extension.  A further extension of  USDA's nationwide waiver authority to September 30, 2022 would give USDA the flexibility needed to respond to the pandemic as well as its aftermath, and to ensure that the federal child nutrition programs continue to operate and provide healthy snacks and meals to students.  
Build Back Better Act
End Hunger Durham has tirelessly advocated for the child hunger provisions in the Build Back Better Act, which would dramatically reduce childhood hunger.  The provisions would:
Increase the number of high-poverty schools that are able to offer free school meals to all students by expanding the community eligibility provision; 

Give states the option to implement the Community Eligibility Provision statewide; and

Extend the Summer (EBT) program nationwide for students who receive free or reduced-price school meals, which would help close the hunger gap that millions of children experience during summer break.
Improving Coordination and Quality of Food Security Services in Durham
Durham County Food Security Coordinator
EHD has long advocated for a unifying plan and strategy that helps Durham's various food security programs pull in the same direction without duplication. Along with this is recognizing the need for a centralized staffed office to work with the community in implementing the plan.
Our efforts, along with those of the larger Durham community, resulted in the creation of a Durham County food security coordinator position that was filled in 2021. The COVID-19 Food Security Task Force, developed in response to the unique food security problems posed by the pandemic, has provided a model of how this office might operate.  
End hunger Durham supports and collaborates with this new office.