Food insecurity in the United States is a result of poverty, low wages, and racist social and economic arrangements that leave people without the means to adequately feed themselves. The older adult population we primarily serve are people who have worked hard all their lives, but who have been excluded from the higher paying jobs with pensions. Most live entirely on Social Security with no other retirement benefits. Due to generations of discrimination in education, hiring, and housing they have no savings to cushion their golden years.
The older adult low-income population wishing to remain independent as they age, or without family support, are limited to subsidized housing. They must stretch their budget, sometimes sacrificing adequate nutrition to make ends meet. End Hunger Durham is aware of 18 such locations, 7 of which are operated by Durham Housing Authority.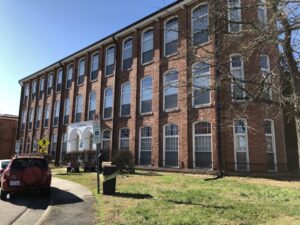 The  buildings are generally neglected, left without adequate maintenance, understaffed, and sometimes plagued with pests and rodents. Some are in high crime areas, They are minimally landscaped and absent color and décor.
 Many policy changes are needed to address the array of injustices that lead to tarnished golden years for our older population. For the near term, there are improvements in access to SNAP and higher funding that could help them afford healthy food.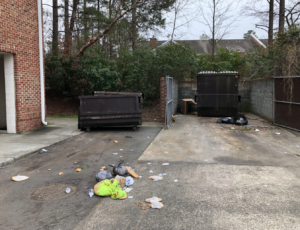 Priority policy efforts for End Hunger Durham focus on the following:
SNAP  
Closing the Meal Gap Act
SNAP is by far the best way to help the most people reach food independence. The Supplemental Nutrition Assistance Program provides extra money for food every month to those who are struggling financially.
But there have been unnecessary restrictions on SNAP eligibility, and it has been underfunded. Congresswoman Alma Adams from the 12thDistrict of NC has stepped in with a proactive bill that addresses many of the program's deficits. 
The Elderly Simplified Application Project (ESAP)
ESAP is a demonstration project that seeks to increase participation among the elderly low-income population by streamlining the application and certification process. The federal government allows for a waiver of some procedures for enrolling and recertifying SNAP participants 60 and older.
End Hunger Durham has teamed up with other organizations to get North Carolina to request this waiver and join 8 other states with a demonstration project.
The NCDHHS submitted an application in 2019 and has received the waiver from the federal Food and Nutrition Service. NCDHHS staff are working on getting the system in place to make it available throughout NC in 2021.
Housing
We join with residents to engage Durham Housing Authority. EHD works with Legal Aid of Durham to address situations of housing disrepair and neglect. We also engage with Durham Housing Authority to help residents receive just attention to the needs of their communities.
Improved Transportation
EHD is working with GoTriangle to launch a free Senior Shuttle that will transport residents of the low-income housing communities directly to grocery stores. They will be able to avoid long rides in public buses. With the COVID-19, we believe this will also help them avoid exposure to the broader population, which might increase their risk of exposure.
Improve Coordination and Quality of Food Security Services
Local Food Security Office and Coordinator
EHD has long advocated for a unifying plan and strategy that helps the various food security programs pull in the same direction without duplication. Along with this we need a centralized staffed office to work with the community in implementing the plan.
The Emergency Food Security Task Force has provided a model of how this office might operate.  The Durham County Board of Commissioners has approved the idea in concept and seek budget funding.