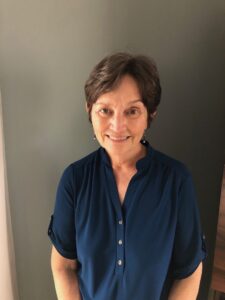 Betsy Crites, MPH, Co-coordinator
Ms. Crites is retired from health education and research and as director of non-profit organizations focused on peace and nonviolence. She enjoys volunteer community organizing, especially on food justice, and time with her family. She and her husband Joe Moran have two children and three grandchildren.
Email Betsy
Phone:  (919) 381-5969
---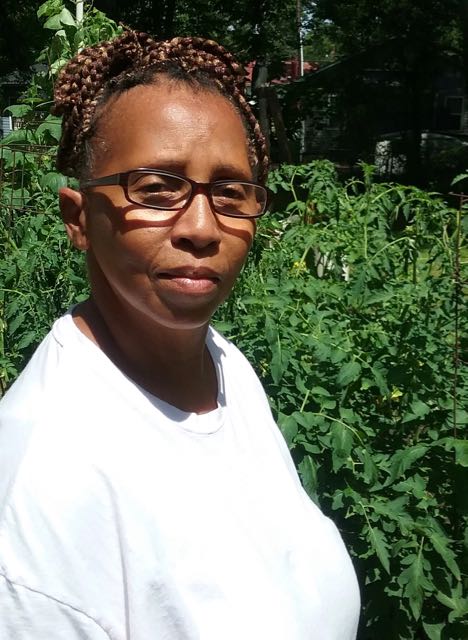 Jacquelyn Blackwell, Co-coordinator
Mrs. Blackwell is the Executive Director of Feed My Sheep of Durham, a food pantry that offers Hope, Healing and Hospitality by providing groceries and a hot meal to those who suffer from food insecurity. She also provided summer meals to children and a hot lunch to seniors and the disabled. She has a long history of
community involvement and lives in the Northeast Central Community of Old East Durham where she served many of her neighbors. She is a graduate of North Carolina Central University.
Phone: (984) 364-9662
---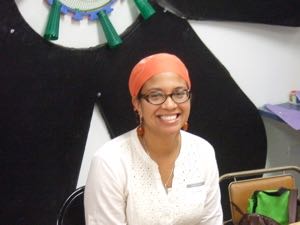 Kia Campbell, Secretary
Ms. Campbell is a registered dietitian nutritionist.  She is a proud member of W. Deen Mohammed Islamic Center of Durham. She is passionate about the fight against hunger.  She enjoys volunteer work, writing, crafting, gardening and spending time with her husband and two sons.
---
---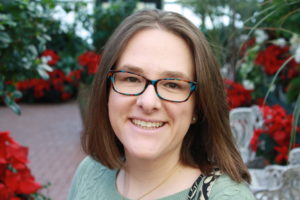 Marissa Krey
Ms. Krey is a Lutheran minister active with the Christus Victor-ELCA Church in Durham. She brings experience in food pantries and food security from her work in Philadelphia and a strong understanding of the importance of policy advocacy and community engagement.
---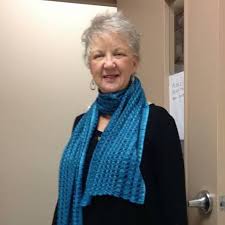 Chris Abrons
Ms. Abrons moved to Durham in 2017 after retiring from a nursing career lasting over 45 years. As a nurse she saw the effects of poverty on the health and well-being of her patients. She wanted to continue to help improve people's lives and found End Hunger Durham a good fit. Chris and her husband live in downtown Durham and they enjoy spending time volunteering, walking their dog and taking classes at the OsherLifelong Learning Institute at Duke.
---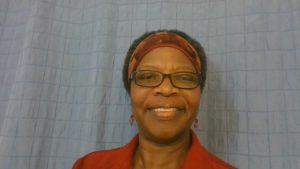 Karlene Fyffe Phillips
Ms. Phillips was born in Jamaica and has lived in Durham for 21 years.  Since 2008 she has partnered with Durham Public Schools to serve summer meals to children in neighborhoods surrounding Durham County Main Library.
Professionally, she is an administrator at the Durham County Library, focusing on family literacy and community services. With a Doctor of Ministry degree, she faithfully serves her community and church family in a variety of ways.
Jessica Burroughs
Ms. Burroughs is the NC Hunger and Food Insecurity Campaign Director for MomsRising. While in the Peace Corps in Nicaragua, she taught soy cooking classes to families of malnourished children.  She has managed an obesity prevention initiative across NC through the NC Partnership for Children/Smart Start and worked to develop/enhance food councils in rural NC counties.  For the past 3 years she has consulted with the Center for Environmental Farming Stewardship on their Kellogg Farm to Early Care and Education Initiative.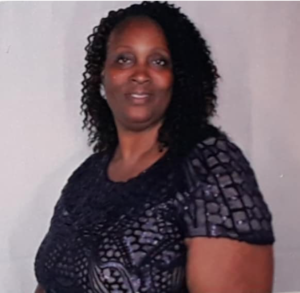 Charlotte Adams
Charlotte Adams is the Co-coordinator for the Community Health Promoter program.  She was born in Perry Georgia and raised in Willingboro New Jersey with her 3 siblings and parents.
Ms. Adams has been a resident of Durham, NC for over 25 years.  She founded Jonathan's Outreach Network Services Inc. (JONS), which provides free food to the residents of Durham county with a focus on older adults. She is married to Bishop Charlie Adams Jr.  who Pastors The Church of God Inc. in Durham.
Charlotte has a bachelor's degree in Business Management and a Master's degree in Special Education and has worked in the Durham Public Schools as a special education resource teacher.  She enjoys attending church, watching television, and volunteering.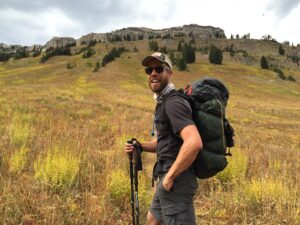 David Regan
Mr. Regan, Coordinator for the EHD COVID Senior Meals Delivery program, is passionate about helping to create a more just food system, one that prioritizes health, access and community empowerment. While his former work was as a professional cameraman for film and television, leaving Los Angeles to start his family in Durham has pushed him to follow through on this by learning about and working within his community. It was this desire that initially led him to End Hunger Durham, where he began volunteering in 2019. In his free time he enjoys hiking, mountains, woodworking, and watching his son grow u